Cooking school in central Italy with accommodation in a beautiful country-house with pool, an ideal retreat with a full immersion in the Italian kitchen, everyday cookery classes, wine tastings and courses, excursions visiting Marche Umbria Tuscany Italy.

We organize small group Tours of 8 persons, Cooking Courses with art tours visiting the beautiful surrounding and the Italian traditions, painting courses and applied art with customised group tours to Toscana Umbria Marche Italy.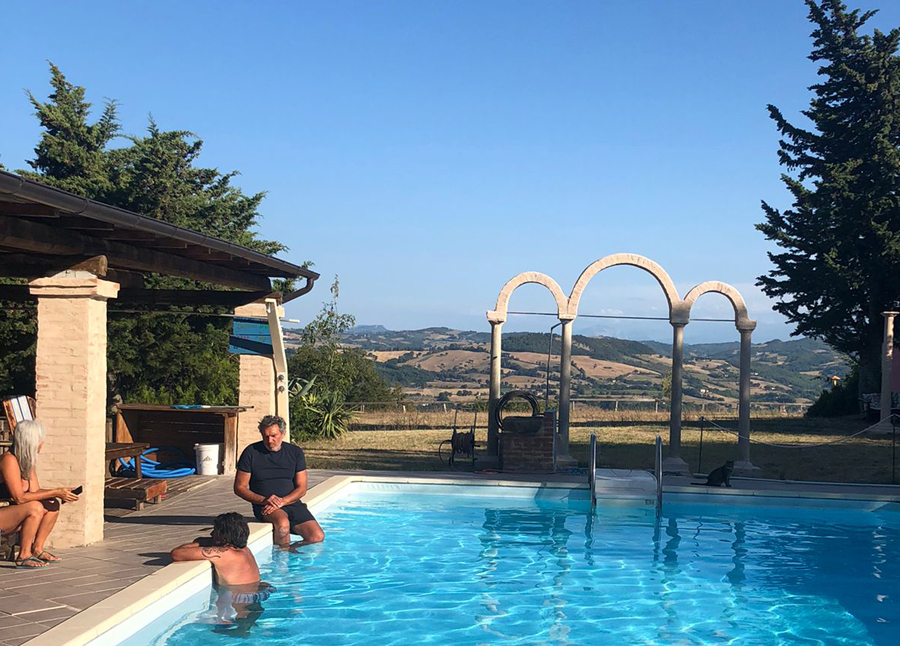 While you participate to the Cooking Courses in Italy, it is also possible to bring along a non-participating partner who can spend the day enjoying the surroundings, sightseeing or playing golf and could then join the group at dinnertime and join in the excursion. This is a beautiful place to relax tasting a glass of wine sitting at the pool
Here some info for what concern the accommodation: during the courses for single booking you will have at disposal a self catering apartment with all the privacy, like this Artisti studio
For group booking when you prefer you will have at disposal a house with more bedrooms, like this Casa delle Rose
In this link you can visit all the possible accommodation available at the Country -house Caravanserraglio agriturismo, in the green heart of Marche, Italy.
Please contact us for any question or doubt, we are very open to find the best solution for everyone.