Discover the Italian culture joining our small group tours in Italy. Art Tours and Cooking Courses in Italy. We arrange Courses in the Marche region, Art Tours with accommodation in Self-catering apartments at the Caravanserraglio agriturismo with swimming pool in Italy, Marche.

Terradarte is an initiative of Caravanserraglio.
To receive information about availability just send us an e-mail to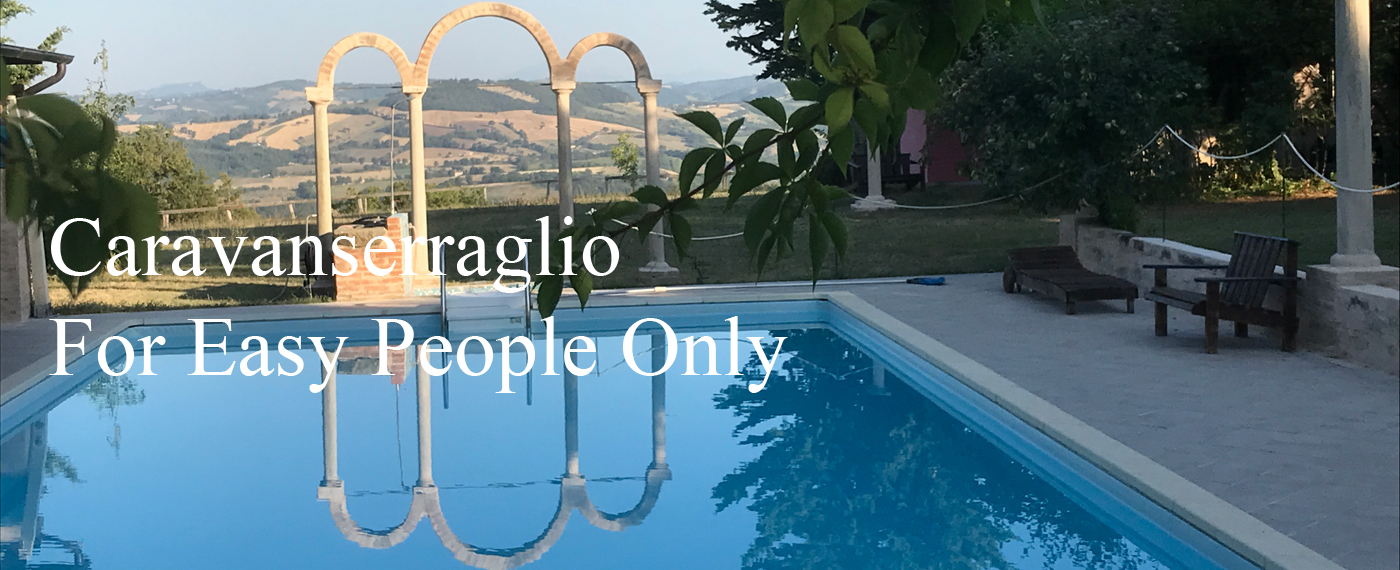 wonderful accommodation with pool
Experience your travel in Italy with Terradarte, you can enjoy Italian cooking lessons, Italian wine tastings, Italian Art History excursions with visit to the beautiful villages and cities in Central Italy. Ennio Barbieri is the beating heart of Terra D'Arte, he is a professional Italian cook and gives cooking lessons in his wonderful restaurant in Marche. Together whith friends Ennio organize Italy holiday courses in small groups at his property the Caravanserraglio Agriturismo in his region Le Marche.
He is the one that respond to you in the emails and lead you to the most beautiful locations in Le Marche. Contact us for your Marche Italy Tours!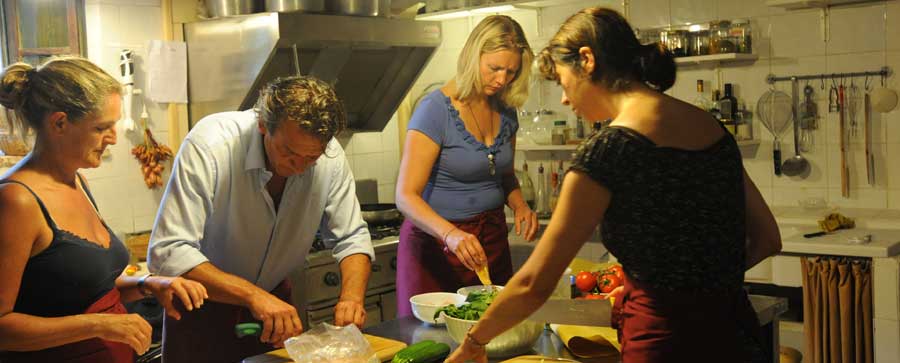 Ennio Barbieri is the mentor of the cooking classes, he will teaches you with passion all about the tradition of the Italian kitchen and the Italian wines during hands-on cooking courses.
Behind his joking and informal attitude hides an enormous source of knowledge and information that satisfies both the lover of the Italian Kitchen and the professional. Our is an international audience , the cooking classes are held in English language even if we try to speak Italian as much as we can, also this is a practical way to go closer to the local traditions!
He will bring you on a exploration of the centuries old traditions of the Italian kitchen, he is proud to invite you to taste real homemade food and to try out this new way to have dinner or lunch, taking a break and living a unique social experience in our place. As a member of the Italian Slow Food association Ennio takes care to use local fresh product from his organic kitchen garden and orchard, or from other local farms specialising in cheeses, bread, vegetables, meat ecc.

Ciao and see you in Le Marche!