You are welcome to share our regional recipes and cook with us in Italy, you will explore our traditions, not only in the kitchen but in daily life. We will spend the day together discovering the surrounding, the markets, the villages and the history, all this will become part of our ingredients, and you will learn to cook us an italian playing with all the elements, all this will give you a special touch in cooking and in understanding all the ingredients.

Make your holidays an unforgettable Italian cookery experience, meeting new friends, having loads of fun and learning all secrets about Italian cookery!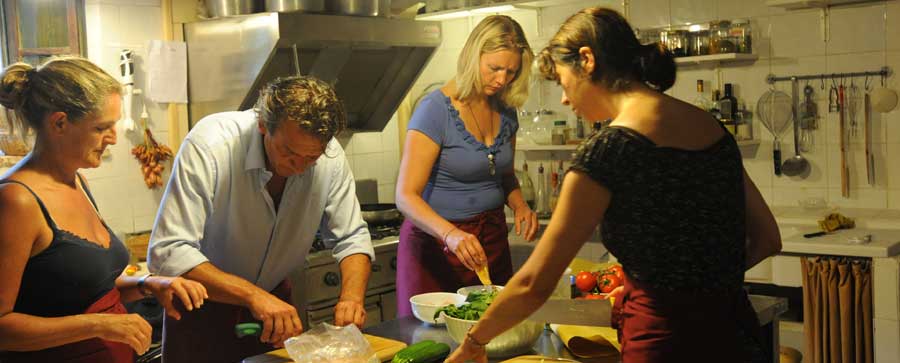 You don't need to be a Masterchef to join the class, learn about cook and wines in Italy! Fun and informal one to seven day Italian cooking classes, learn from Italian chef in his Italian Restaurant, shop local market in the morning and then cook in 8 persons classes, english speaking.
Come and join Italian cooking courses as well.

Italian Cooking Holidays And Cookery Courses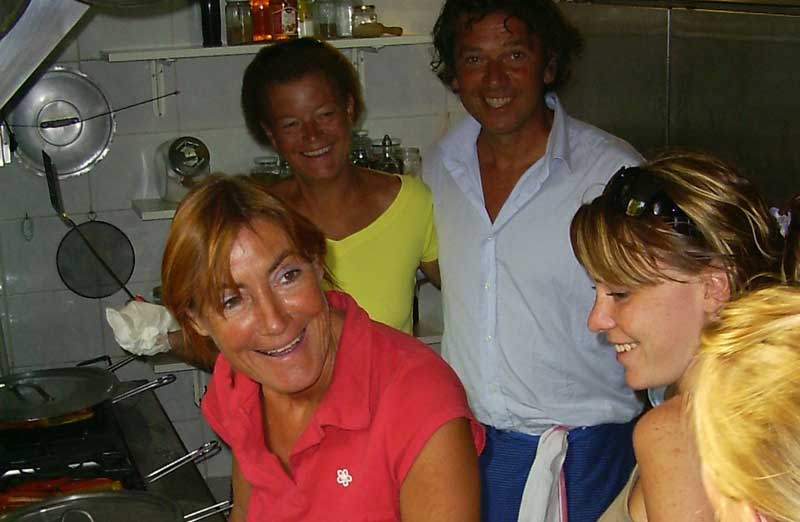 We are specialist in offering quality Italian cooking holidays and courses since 1997. You can choose from 1 to 7 days Italian cooking vacation in Italy where you can indulge in yours passions of glorious Italian food and wine tasting! We also have short break cooking holidays from Ascoli Piceno to Tuscany. Come an cook in Italy, join hands on cookery lessons and wine tours with expert chef in Italy with Terradarte.net!
As members of the Italian Slow Food association, we take care to use local fresh produce often from our organic kitchen garden and orchard, or from other local farms specialising in cheeses, bread, vegetables; this will be an occasion to meet local producers, and very nice an interesting people.
Special summer 2022 cooking courses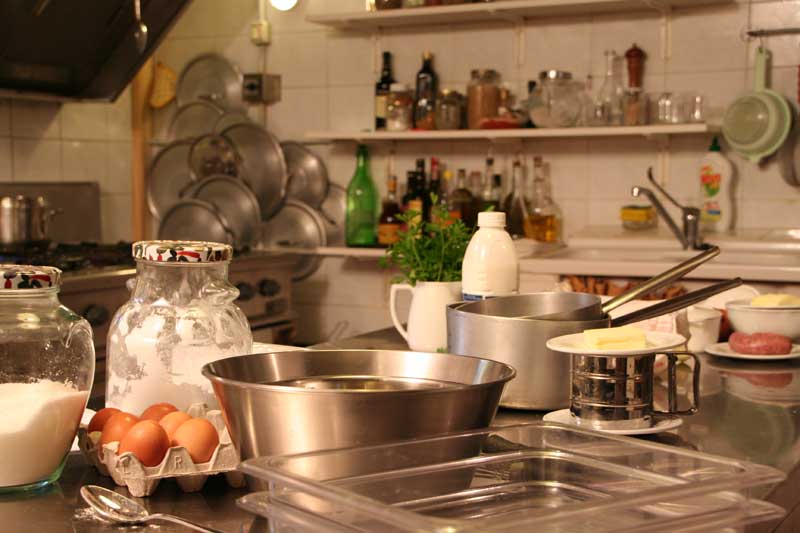 CALENDAR COURSES 2023
Since last year we have started to run cooking courses just for groups already formed, of minimum 4 participants, in accordance with customers' requests. We have also decided to keep two dates open for individual participants, one in spring and one in autumn.
Price Range: Prices from 460€ to 1.250€ per week per person, all included.
Italian cookery holidays
Cookery vacations in Italy
Tel. +39 333 8492998 info@terradarte.net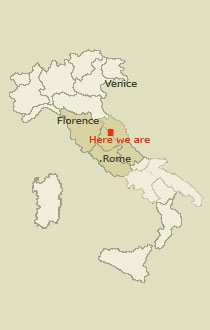 Here you can still find the real feeling of the Italian pleasure of life and Italian food. During your Italian cooking holidays you will enjoy guided tours with your English speaking hosts.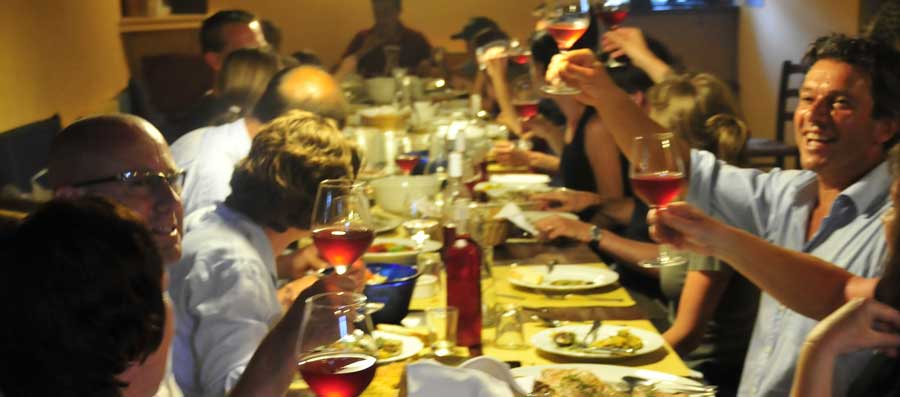 If you are planning a cooking holiday in Italy and good food, good wine and cooking are your passions than this is the Italian Holiday for you! Join a hands-on cooking course with your own personal Italian chef. Cooking holiday in Italy with Oil mill visit and tastings, winery visits and tastings, real hands-on cooking lessons.



If good food, good wine and cooking are your passions, if a gourmet vacation is what you are looking for, learning how to make delicious Italian dishes, enjoying La Bella Italia, this is the solution for you! Enroll now for an Italian cooking course or participate in Guided visits in Cental Italy with Cooking Lessons! Small group tours with max 8 persons and personal, professional guidance. Accommodation at the beautiful Caravanserraglio Countryhouse in the Marche, Italy with swimming pool, in comfortable self-catering apartments.
Ciao e arrivederci nelle Marche!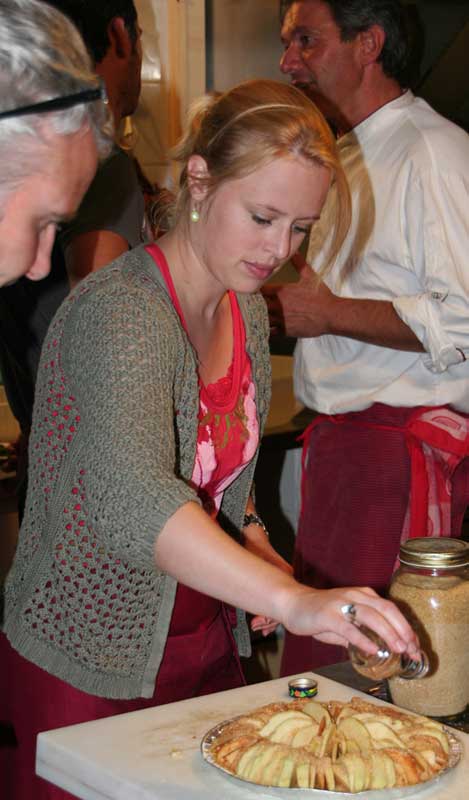 Cooking Lessons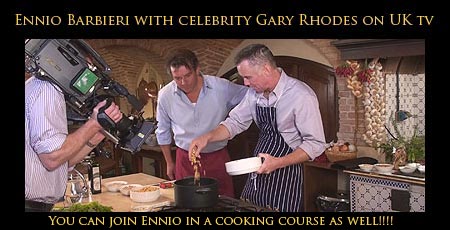 Ennio Barbieri with Celebrity Gary Rhodes on UK tv

You don't need to be a Masterchef to join the class. During the day a professional chef will show you how to cook the programmed meal. You can participate by helping the chef, cooking under his guidance, or choose just to watch and take notes. It's up to you. Once everything is ready you'll sit at the table to taste all the dishes together with the chef.

Fantastic food. In ours classes, the chef behind the authentic rural italian atmosphere teaches you how to master the fundamentals of cooking. Learn about handling kitchen tools, preparing foundational ingredients and the science behind cooking. If good food, good wine and cooking are your passions, if a gourmet vacation is what you are looking for, then our italian Cooking course is the solution for you.

Special cooking courses for families, fantastic children food.
During summer season we organize also special cooking course for families and children